Originally titled 'Tapie,' Netflix's 'Class Act' is a French drama show created by Olivier Demangel and Tristan Séguéla. The show revolves around the legendary life of Bernard Tapie, a man born into the working class who becomes one of the biggest business tycoons the country has ever seen. Chronicling Tapie's professional life after his brief stint on a television singing show, the narrative follows the man through multiple business ventures. With a start as an electronic salesman, Tapie charts a tumultuous journey as he takes the world by storm through sports, politics, and, most importantly, business.
Throughout the show, the audience accompanies Bernard Tapie as he takes on his larger-than-life ambitions and makes them into a reality. However, given his connections to controversies within France's political and sports world, viewers are bound to wonder about the show's connection to real life. If so, here is everything you need to know about the origin of 'Class Act.'
Is Class Act a True Story?
Yes, 'Class Act' is loosely based on a true story. The series focuses on the life of Bernard Tapie, a real-life French businessman, from the years 1966 to 1997. The narrative depicts several of the greatest hits throughout Tapie's career, including his time as a Minister of Urban Affairs and the owner of the German athletic apparel company Adidas. Likewise, we also get to see the early stages of his career when he started developing a talent for fixing up failing businesses and selling them.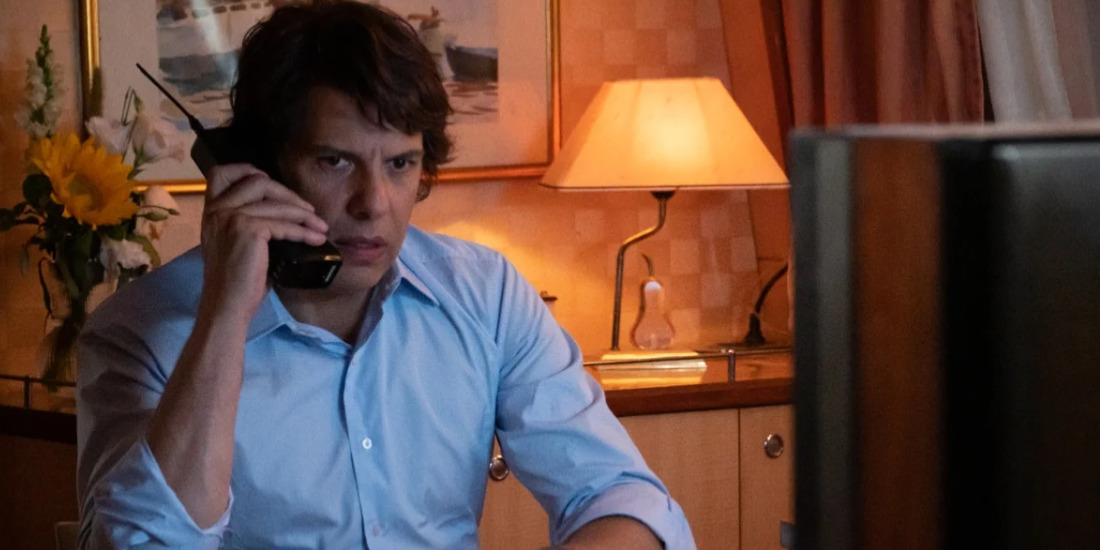 In that regard, the series depicts several real-life incidents and retains partial historical accuracy within its narrative. To achieve this, the show director, Olivier Demangel, took reference from multiple sources, such as press reports, video archives, court documents, and books written about Tapie.
Demangel grew up in France during the '70s/'80s, with Tapie occupying constant media attention for his professional adventures. Furthermore, the director's parents were good friends with Tapie, adding to the young filmmakers' inherent fascination with the businessman. As such, Demangel always wanted to tell Tapie's story in his own way. The same is achieved through 'Class Act.' "This is our take on this person and his life," said Demangel.
However, the show doesn't solely follow Tapie's professional endeavors, successes, and failures. As a drama, the show possesses several storylines centering around Tapie's personal life. Tapie's family members, his wife, Dominique, and his daughter, Sophie, are included in the show, playing crucial roles within the storyline. However, the latter's name is changed to Stephanie in the series, perhaps due to her real-life counterpart's vocal objection to the show.
Demangel made the creative choice to keep Tapie's family out of the show's creative process to maintain freedom while crafting a fictional profile. However, Tapie was against the show's production well before its release. The businessman died in October 2021 after a long battle with stomach cancer. Yet, before his passing, Tapie shared his thoughts with Var-Matin, his local newspaper, and stated, "I was against it … to do it [creating 'Class Act'] without asking, without my agreement in principle; not good. A documentary is something else, but to use my name, it's a bit too much."
Similarly, Dominique has spoken out against the show in the build-up to its release. "I don't dread it. I deplore it. The producers said it was a fiction, but a fiction called Bernard Tapie? I find that incredible. I do not condone it, and I remind everyone that we were not consulted in any way," said Dominique.
Therefore, it's vital to keep these criticisms in mind and note that 'Class Act' is not a replication of real-life events. Although the show remains a biographical drama about Bernard Tapie's life, much of the emotional storylines and character arcs that his character undergoes are fabricated in service of the show's narrative. Although 'Class Act' hits a lot of historically accurate beats within Tapie's professional career, its depiction of his personal life should be treated as a speculative dramatization.
Read More: Where is Netflix's Class Act Filmed?